Project Gboy
made this game in under 72 hours! ( due to getting sick throughout most of the jam time, so much was scrapped, the core concept only exsist)
this is a Platform/Turn base RPG
( instructions are in the game, there is a tutorial, but i will go more detail below )
Instructions on how the combat works: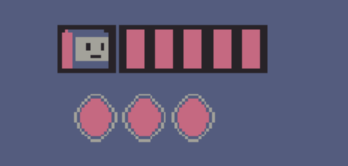 ATTACK POINTS ( THE PINK DOTS):
WHEN ATTACKING YOU ONLY GET 3 TIMES TO ATTACK, ONCE OUT YOU MUST END YOUR TURN.
MOVEMENT COMMANDS:

WHEN THE BATTLE BEGINS, YOU MAY FREELY MOVE AROUND, HIT U TO STOP MOVING, WHY YOU ASK? THIS IS IN ORDER TO ATTACK.
ONCE YOU'VE PRESSED U, YOU MAY NOW ATTACK, PRESS I to attack, remember you only have 3 attack points. bullets go in a straight line, so make sure you are position correctly

when your done with your turn, press space to END TURN
developer notes:
as i said above so much was scrapped! the only thing i completed was the core concept of the game, if you liked what you played, please let me know, feedback is welcomed, thanks